Pigeon Lake is hosting here in Bobcaygeon the M16 Nationals. Many sailors are coming from United States to compete against our local Sailors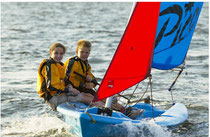 DID YOU KNOW  - PLYC offers fantastic facilities for sailing - with or without a boat - right here in Bobcaygeon! 
We welcome Individuals, Couples and Families that want to sail to come and learn about sailing in Bobcaygeon.